Dead Famous - Halloween Fancy Dress Party!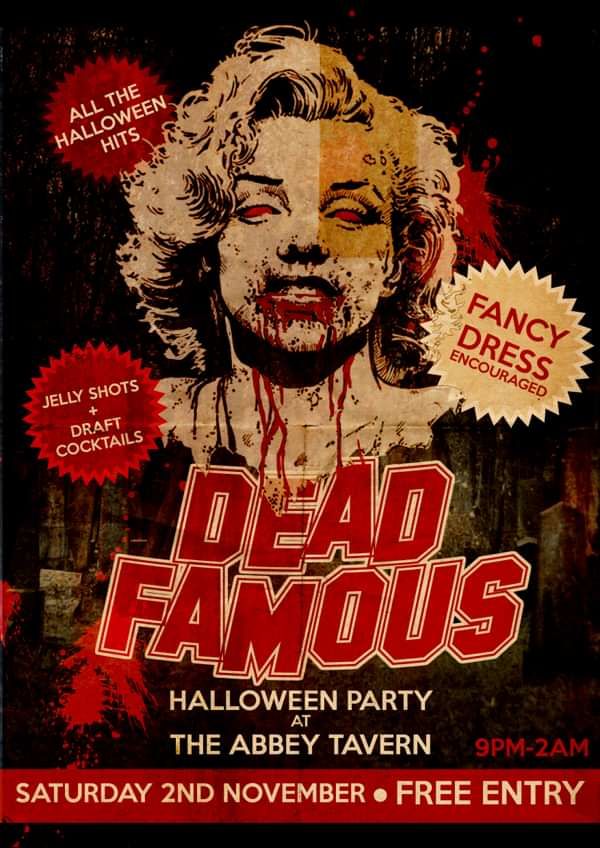 Join us on Saturday 2nd November for a frightfully fun night celebrating Halloween in true style with our theme ' Dead Famous'.
Come as your chosen late celebrity (fancy dressed is optional). Expect themed drinks, great tunes and more! Be prepared to do the monster mash!
9pm - 2am FREE ENTRY! Bookings: http://www.abbey-tavern.com/bookings/